Electric Herb Grinder With Automatic Cone Filler Machine
No matter how leafy, mossy, sticky or oily that herb is, our Electric Herb Grinder gets its powered teeth straight in, delivering as much or as little product as you load. Get blasted into ingredient preparation.
Rechargeable battery powered for portability and rapid grinding

Two aluminum grinding heads ensure texture and consistency

Simple operation in a a sleek body with stylish colors
Automate your pre-rolls, hassle free with our Electric Herb Grinder that provides a Cone Filler Machine to finish the job.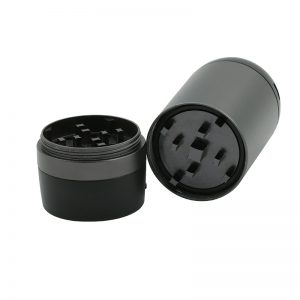 Rocker Switch Tech.
Grinds in both forward and reverse (left & right) directions
Just simply push the Rocker Switch, alternating directions, and prevent jams and clogging
At the push of a button, get the hard work done without strain or cramp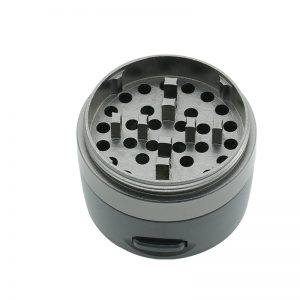 50mm Upper & Lower Grinding Heads
Precision milled from anodized aluminum alloy with curved-rhomboid razor sharp teeth
Cuts and pushes through material without clumping up NB. Not suited for hard nuts, shells, pepper corns or beans
Complete with head cleaning and pick tools.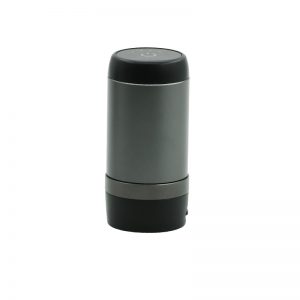 Rechargeable Battery Powered Motor
A single speed up to 20 times faster than hand grinders
5 Die Cast Spur Metal Gearbox motor produces
Rechargeable 2000mAh Li-ion battery, by any suitable USB power output eg. a phone charger or laptop socket with the supplied lead.
Your Favorite Herb: Load – Close – Grind!
Lay the Mamba Electric Grinder flat, load-up its 1g capacity with your favorite herb, close, point and shoot for a medium-fine grind.
The clear-cone spout pours with no contamination, spillages or wastage of expensive product

USB rechargeable battery powers the sharp cutting teeth to a speed up to 20x faster than hand grinders

With therapeutic benefits, for infirm hands with limited mobility and strength, it gets the hard work done